Roadmap
Rewards Show is a community based online application including mobile apps, data analytics, collection and monitoring tools. We have a small but passionate team.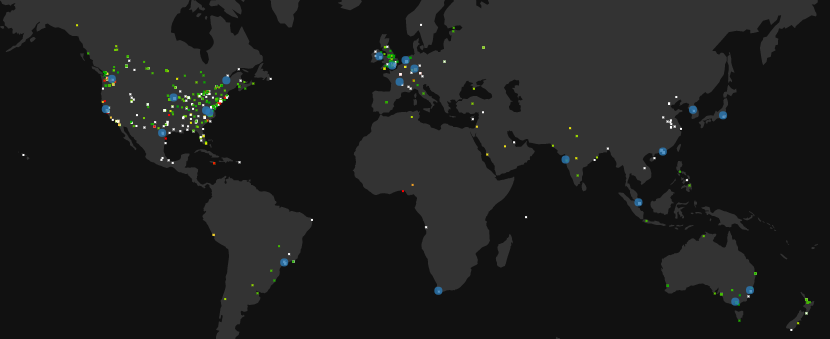 Currently, Rewards Show frontend consists of Rewards Show Website and My Loyalty Rewards Apps.
Rewards Show website: online loyalty and rewards community based website providing information to everyone. The website is globally replicated to 6 countries with CDN support.
My Loyalty Rewards Apps: cross platform mobile directory wallet for phones, tablets and pc. The apps have consistent look and feel, have been published to Google Play, App Store and Windows Store.
In the backroom, Rewards Show has the following data engines on the cloud:
Data Directory: contains all directory information and data storage replicated to 3 countries
Data Collection Tools: it collects, filters, organises and transforms data from internet and prepare for manual validations and edits.
Moderation Application: the application providers our team member and moderators an easy way to review and edit data.
Going forward, we are hoping to add more features to the application suits
- Support more languages and countries
- Improve loyalty blog and notification services
- Add wikipedia-like website editting tools for every member to contribute
- Provide an open API for merchant to correct their own data
- Add advertising features to ensure finanial future of the site
We started Rewards Show as hobby and we are very keem to keep building the platform. Hope more and more people will join us from all over the world to improve our program directory.
Improve Website and Membership Program
The more people using our information and contribute to our directory, the more accurate and complete our database will be. By providing all the information for free, we will attract more people join our community and help out.
Building cross-platform mobile apps
Mobile apps are a great way to manage your loyalty programs on the move. It is very easy to forget about the membership cards in your drawer and missed out on the points. Our apps will track the loyalty points and remind you of redemption
Improve and increase programs in the directly
There are always new programs showing up and offering better rewards. Our team is trying out best to keep up with the latest information by machine learning and AI.